Earth Source Heat Project
Transforming the energy system on the Cornell Campus in Ithaca – only to be powered by renewable energy in a sustainable manner partly based on the successful Icelandic model.
Provide baseload heating to Ithaca campus. Essential component for meeting carbon neutrality before 2035. Create a living laboratory for students and faculty to learn by evaluating how energy systems perform at scale Demonstration project for Eastern U.S.
GRP and the Energy Cluster will identify partnerships with Icelandic companies to work in specific areas and locations i.e. infrastructure engineering, drilling and consulting.
Potential for a research-driven solution that could lead to a scalable solution globally.
Research in preparation for a test well – funding for $8 million secured from the DOE.
Collaboration on communication and public education and outreach on energy transitions are critical elements.
Cornell and the Icelandic partners will work together to spearhead the campus transformation towards a zero-carbon future as a model for other campuses and communities with emphasize on technology innovation and knowledge transfer.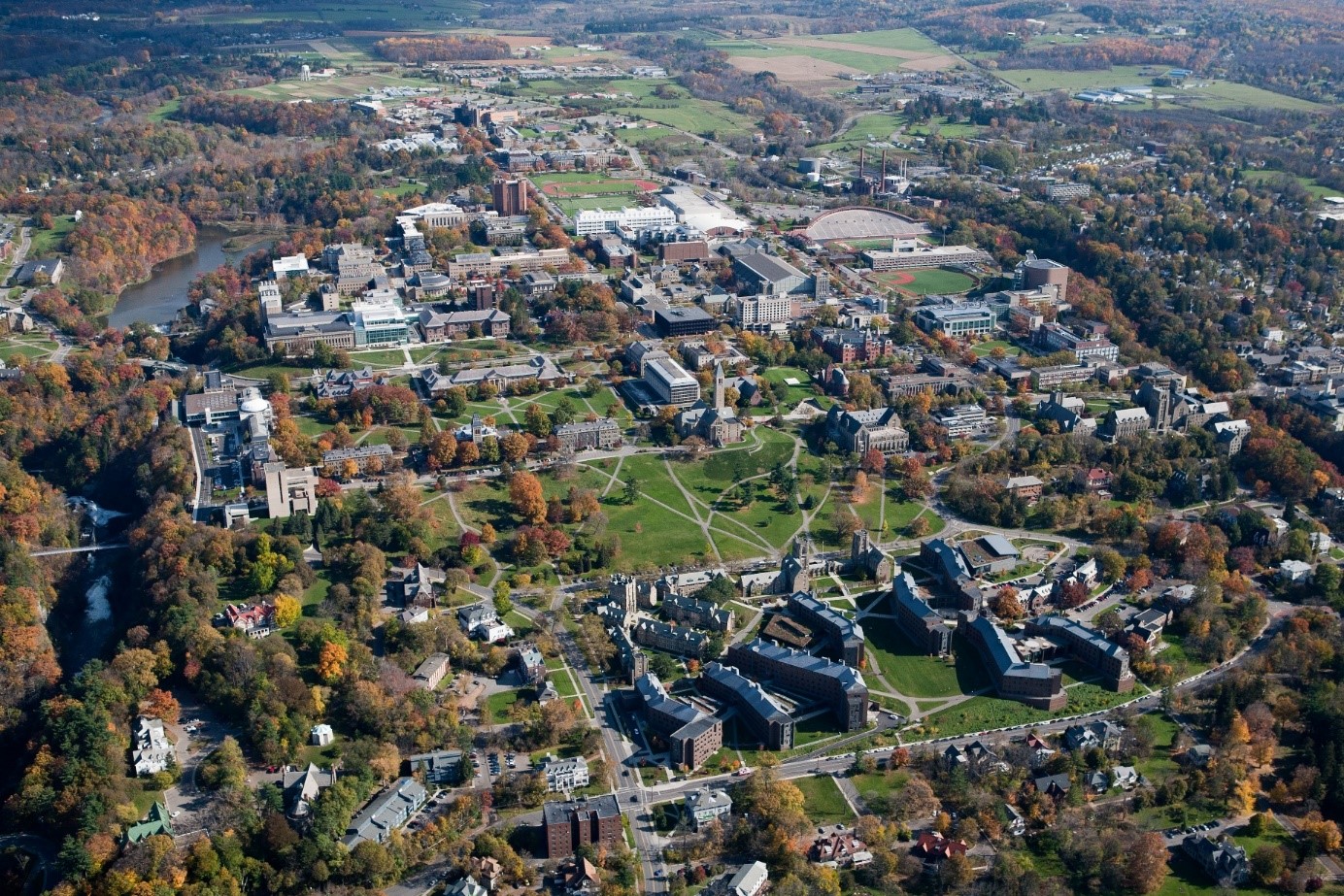 Future Cornell Campus Energy Infrastructure